Page 2 of 4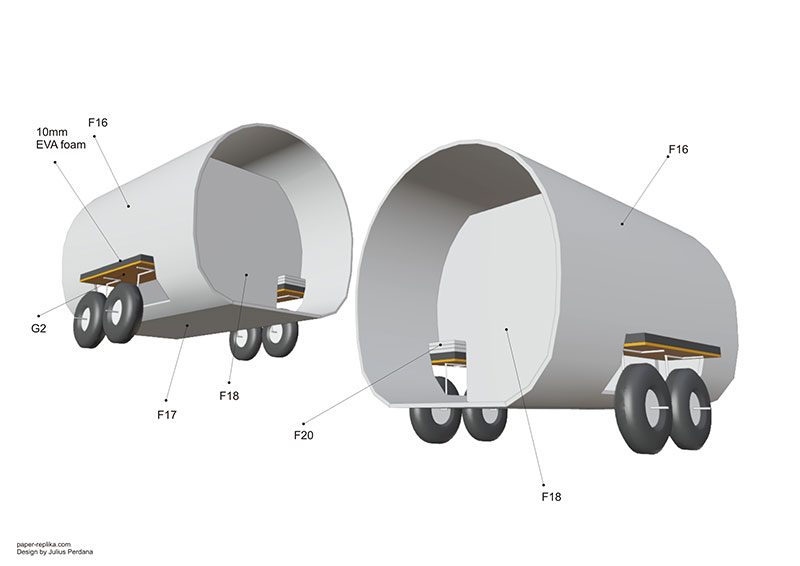 you can replace EVA foam with 2 stack of 5mm foam board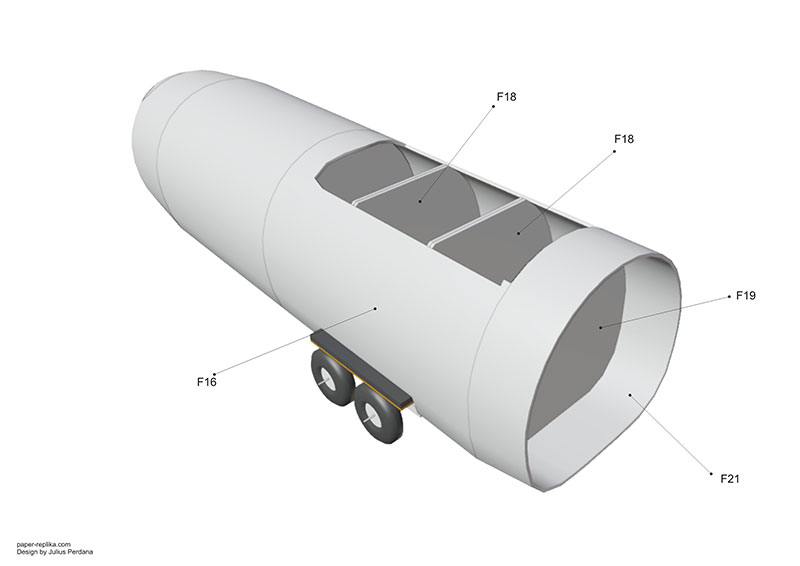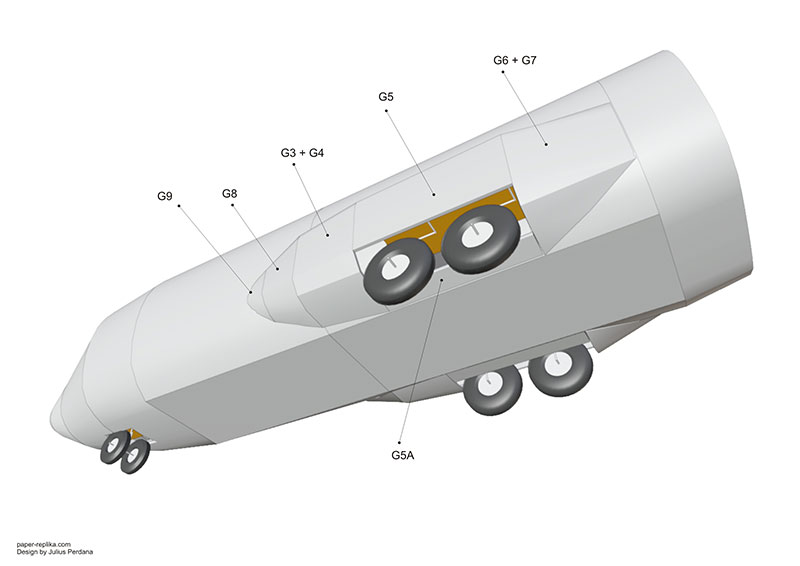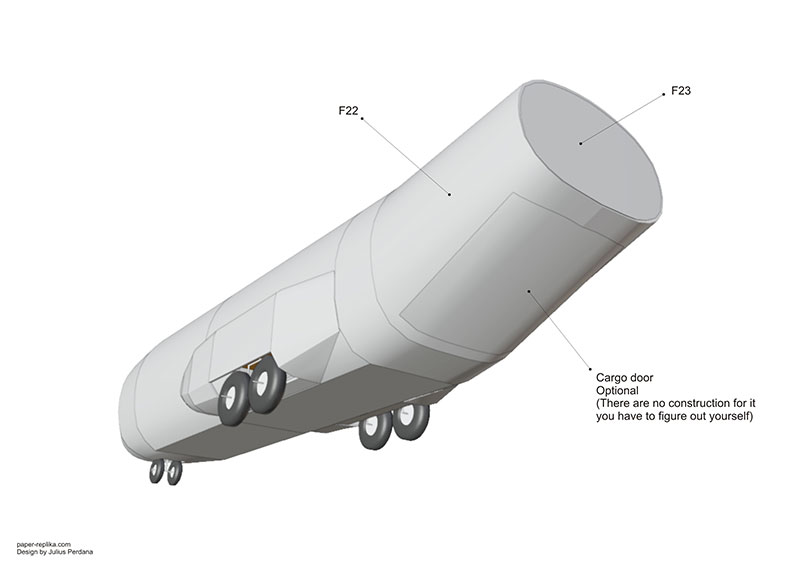 Cut cargo door after part F22 and F23 are already installed if you want to use the ramp door, however there is no further constructions for it and how to make it work, you have to figure out yourself, I just make the door available for cut if you want to.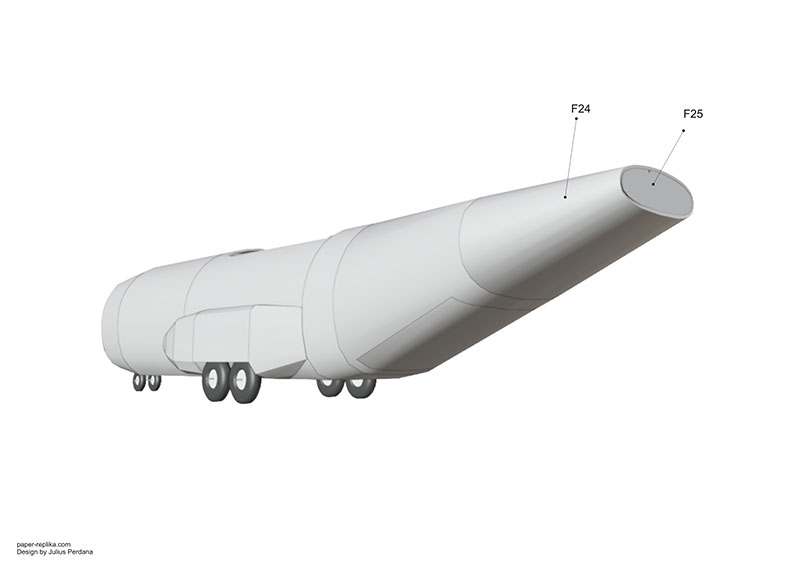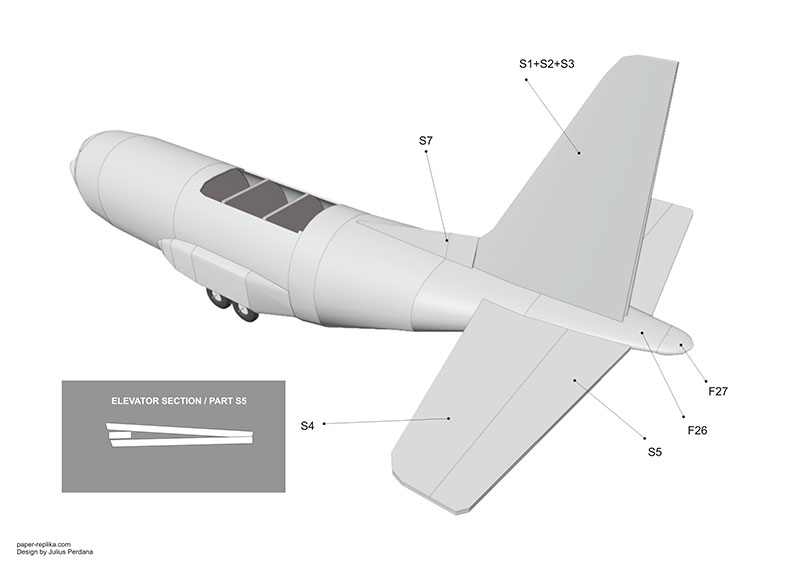 Part 24 and 26 are tricky, leave the packing tapes cover when you glue the parts, only peel it off after all parts are installed. On insert picture above is elevator section, how to assembly them because there is no scene about elevator on the build video.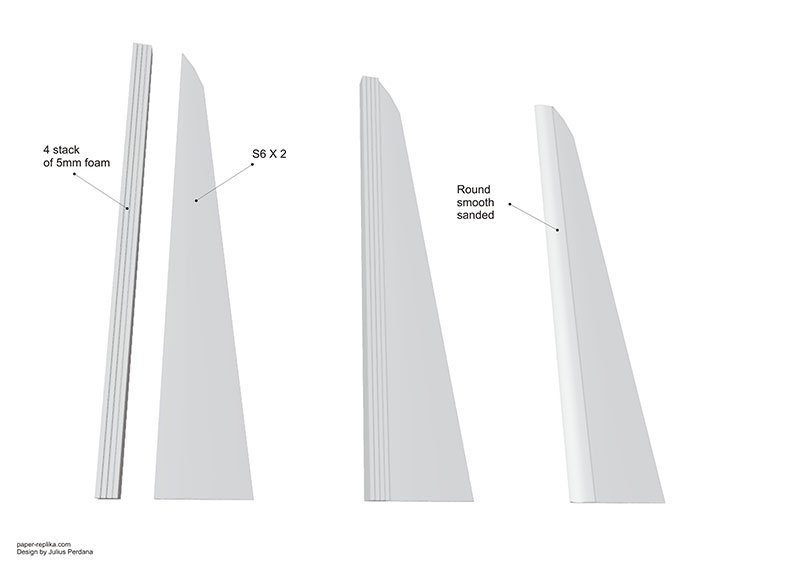 use the width of the vertical stab backend to measure the width of the stack of foam.
Build Instructions continue to other pages
Download files :
- 3D Printed and laser cut files