Details

Written by:

Julius Perdana

Category: Movie Prop

I read about Hunger Games movie yesterday, it's about a survival game that take in the near future when north America collapsed because of war and drought. I never watch it yet, although it's already in theater in my country. Then I search on Google is there a paper craft of it, I found nothing except a Hunger Games fans website is looking for artists to submit their work for the website's craft. Because I never watch it yet, I Google about Hunger Games movie props then found an easy prop, this nylon sack. I research a bit and found out again apparently there are 12 sacks that represent the 12 districts in the movie that also an adaptation of a novel trilogy with the same title. Sack number one represents Luxury District, 2  for Masonry, 3 for Technology, 4 for Fishing, 5 for Power, 6 for Transportation, 7 for Lumber, 8 for Textiles, 9 for Grain, 10 for Livestock, 11 for Agriculture and the last, 12 represents Mining District. I noticed on the net the sacks have different color in sack 2 and 5 with brown stripe and sack number 12 and 11 use black stripe, so I was guessing there are 2 groups the first six and the rest, brown and black. The shape is simple but the font that is used on the number was hard to find, I also ended up  guessing they use a modified Boom Box font for the number. The scale is 1:6.
Details

Written by:

Julius Perdana

Category: Movie Prop

For those of you who have seen the Tron legacy certainly familiar with this model. Tron Identity disk modeled for papercraft by Darkantz MkII. The pattern of this model consists of 10 pages and 2 page instruction included in it. Identity disc also known as Light Disc that has 2 functions in combat, to fend off the attack and thrown into the enemy as a weapon.
Details

Written by:

Julius Perdana

Category: Movie Prop

The Golden Compass is a fantasy film based on Northern Lights (published as The Golden Compass in the U.S.), the first novel in Philip Pullman's trilogy His Dark Materials, and was released on December 5, 2007 by New Line Cinema. It stars Daniel Craig, Nicole Kidman, Eva Green and Dakota Blue Richards. The project was announced in February 2002, following the success of recent adaptations of other fantasy epics, but troubles over the script and the selection of a director caused significant delays. At US$180 million, it was one of New Line's most expensive projects ever, and its middling success in the US contributed to New Line's February 2008 restructuring [Wikipedia]
Details

Written by:

Julius Perdana

Category: Movie Prop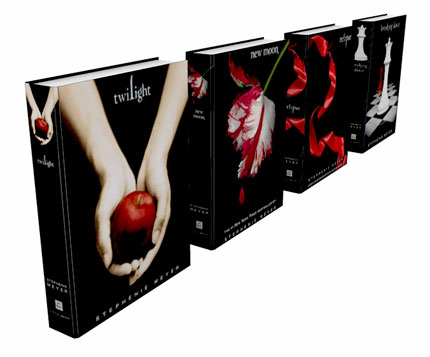 Twilight is a young adult vampire-romance novel written by author Stephenie Meyer. It was originally published in hardcover in 2005. It is the first book of the Twilight series, and introduces seventeen-year-old Isabella "Bella" Swan who moves from Phoenix, Arizona, to Forks, Washington, and finds her life in danger when she falls in love with a vampire, Edward Cullen. The novel is followed by New Moon, Eclipse, and Breaking Dawn. Stephenie Meyer has stated that the apple on the cover represents the forbidden fruit from the book of Genesis. It symbolizes Bella and Edward's love, which is forbidden, similar to the fruit of the Tree of Knowledge of Good and Evil, as is implied by the quote from Genesis 2:17 that is quoted in the beginning of the book. It also represents Bella's knowledge of what good and evil are, and the choice that she has in partaking of the "forbidden fruit", Edward, or choosing not to see him..[More at Wikipedia]