Page 1 of 2

This model is the first release of Boeing B-747 series in Airliner category, there will be other livery in the future, just like Airbus series. As far as I know there is no paper model of VC-25 Air Force One around in the internet in medium detail level, that is one of the reason why I created this template. This model also the first model that I made for free that is using former inside its fuselage. I use 1:144 scale, the length of the completed model will be 49 cm. I also add display stand patterns along with its former to add strength. I recommend to use 160 gsm plain paper for all parts.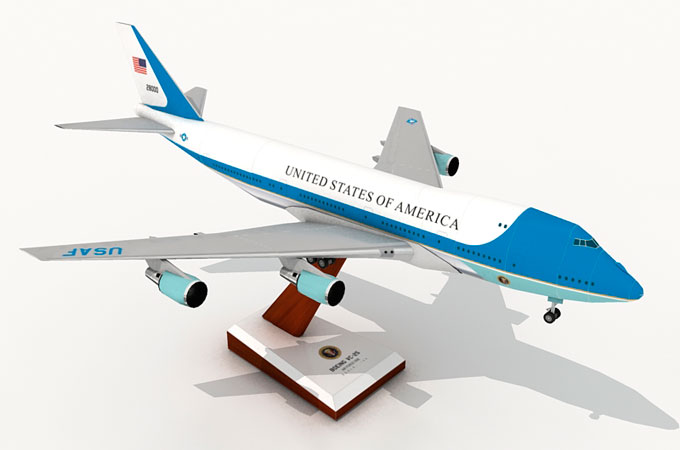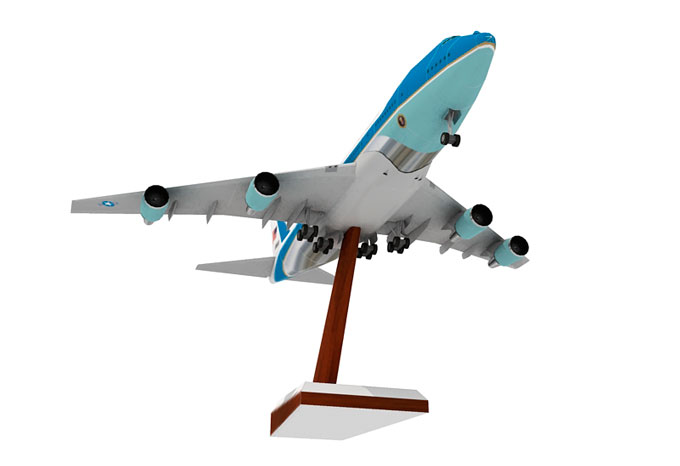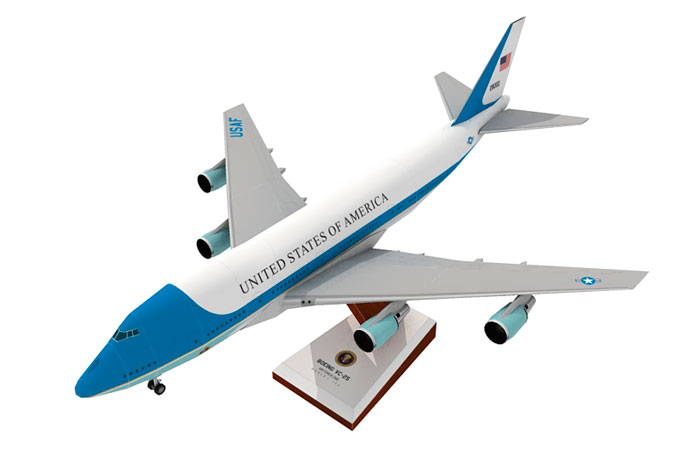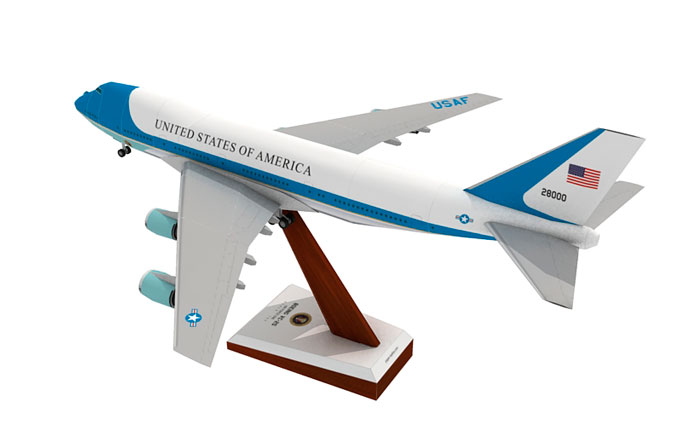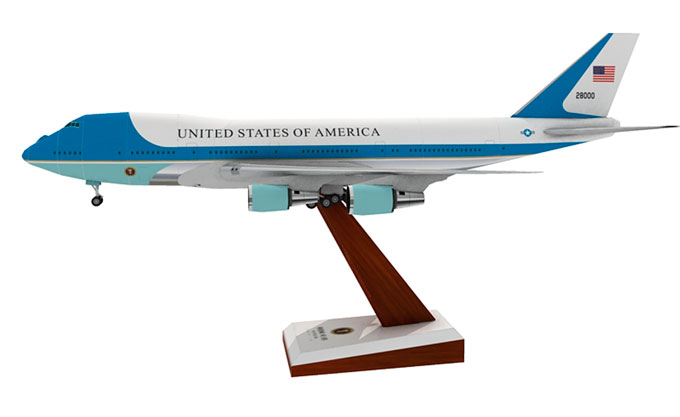 ASSEMBLY INSTRUCTIONS :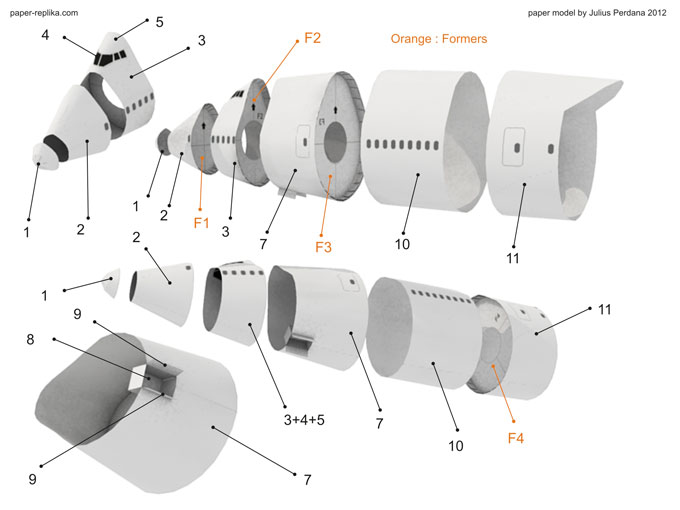 Attach all formers (orange color) inside its related parts first before combining all parts using inner flaps. All formers are valley fold folded. Make sure to attach front landing gear well first, before combining part 7 with the rest of fuselage.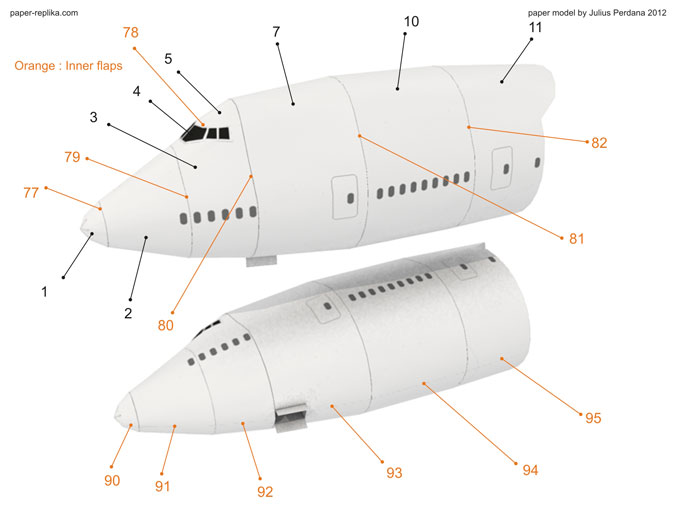 Combine all front fuselage parts using inner flaps (orange color)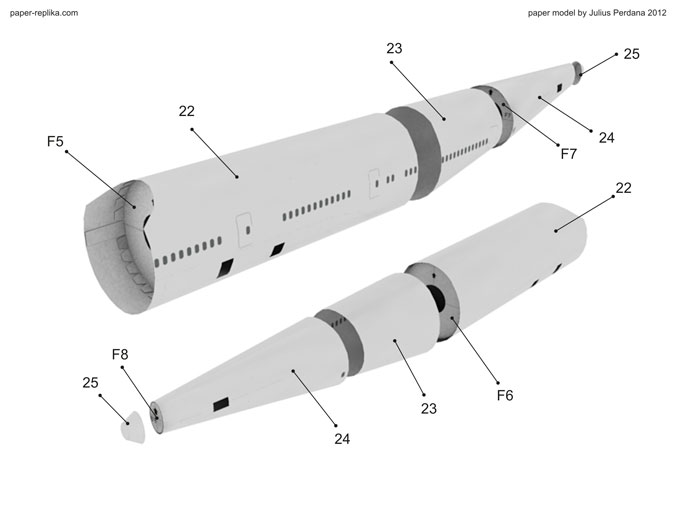 Do the same with rear fuselage parts, by using inner flaps to merge them together.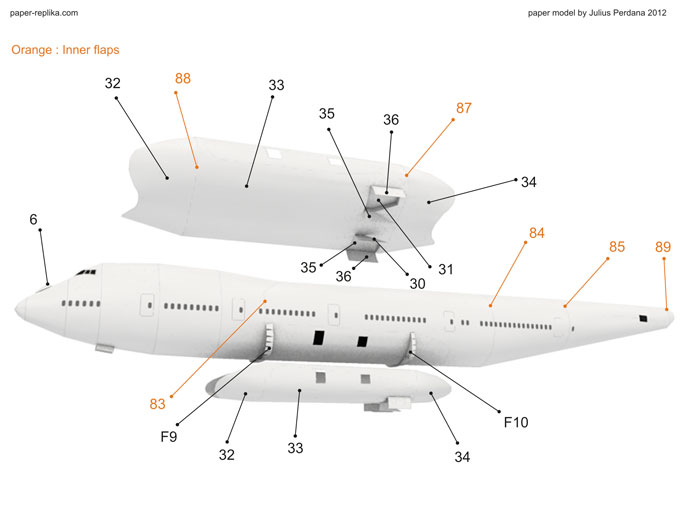 Assembly all belly parts first, including middle rear landing gear well before attaching it to the fuselage. Notice there are two formers that need to be attached first on the fuselage before receiving the belly parts from below.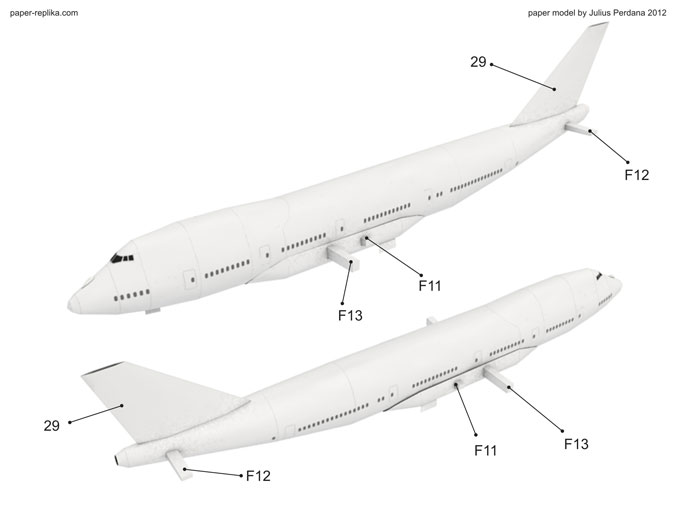 Place all wing base F11,F12 and F13 then glue them fixed.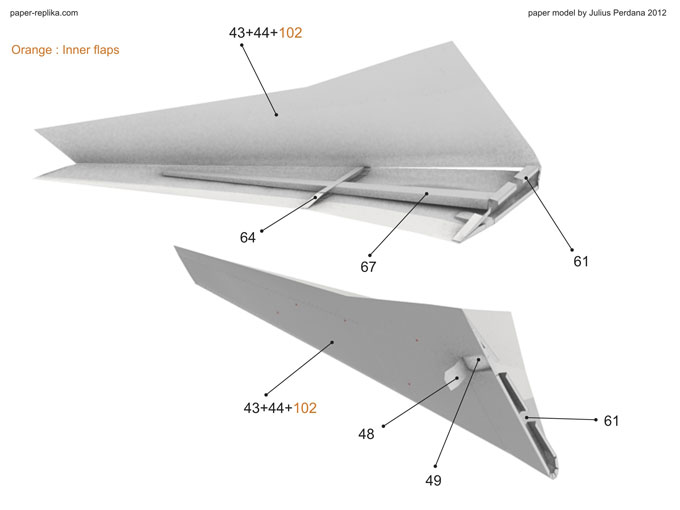 Assembly left wing parts by combining part 43 + 44 including with outer rear landing gear well. Then attach all  the formers in place, then close the left wing parts.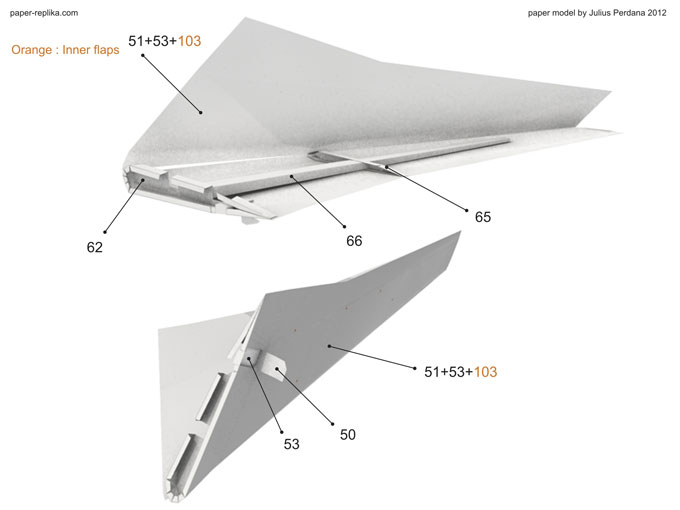 Do the same to the right wing as the left wing.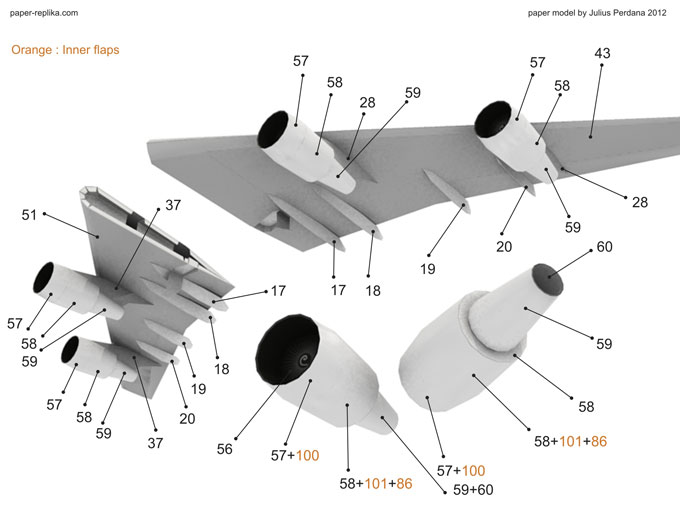 Assembly all the engines parts by using inner flaps. All engines parts have similar parts. All engine seams facing up.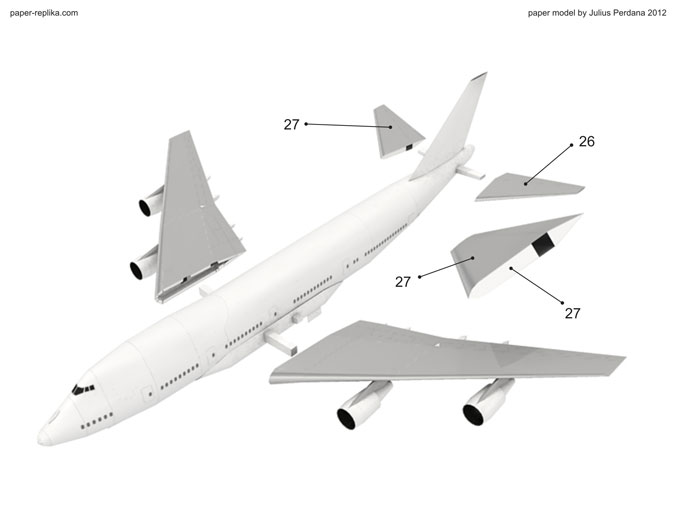 Attach the wings on to the fuselage then glue them fixed. You probably need jigs to help the gluing process.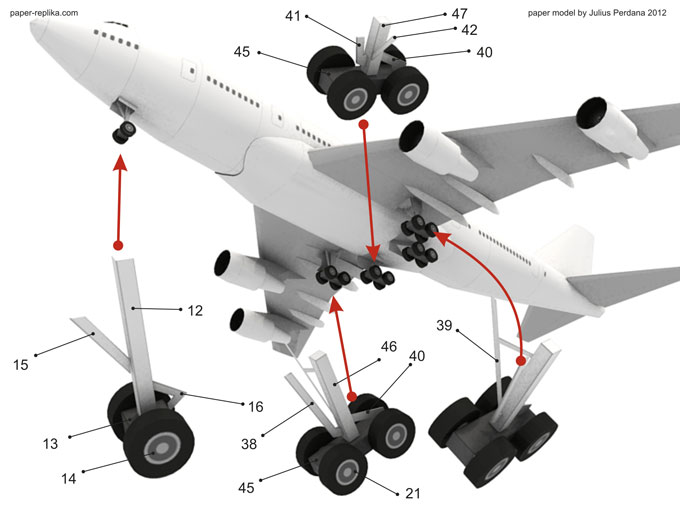 Assembly all the landing gear parts before attaching them below the aircraft model.