Page 1 of 2

In this episode on How to Make RC Airliner Boeing 737-300 part 2, I'm going to share with you on how to build the wing and install
the retractable landing gear to the wing and how to join the wing. In the beginning I also made a tutorial on how to build the belly
wing fairing on the fuselage. I switch all wheels from original 45mm foam wheel to 70mm rubber wheel, to match the scale size of
the real aircraft wheels. As I mentioned on part 1, I will make this aircraft model as light as possible so I made an unordinary
joining system for the 2 pieces wings. The 2 wings just held together with U shape stainless wires on top of the wing and plastics
and screws on the bottom side. The jointed wing, next on part 3 will be mounted with 4 screws to the fuselage, thus will make the
wing stronger on the joint.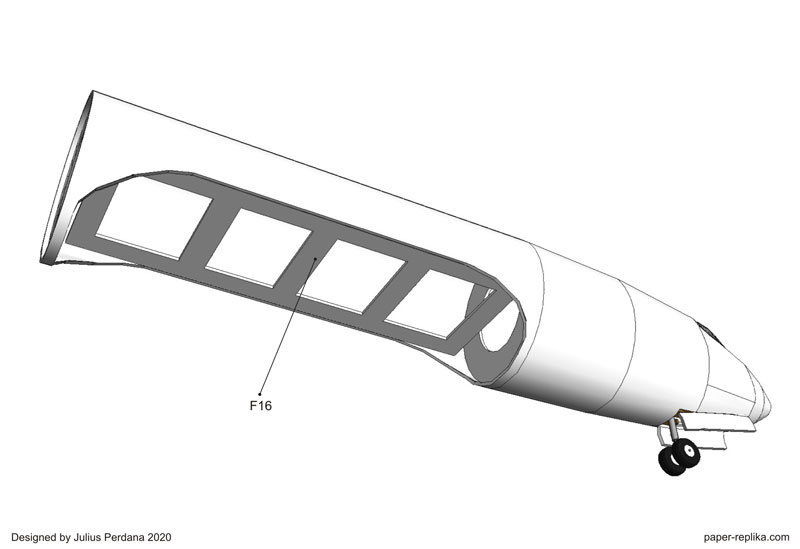 Specs :
1. Wingspan 1800mm / 71 inches
2. Flying weight : target below 2000 grams/ 70.5 oz
3. Wing loading : -
4. Wing cube loading : -
5. Wing Area : -
6. CG : -
7. 1 set of Servoless Retractable Landing Gear

Electronics
- 2X Turnigy 2826 2200kv brushless motor
- 2X ESC 40A
- Battery Lipo 2X 3S 2200  - 3S 5200mah - 2X Li-ion 3S 3300 mah
- 3 plastic gear 9 gram servos
- 3 metal gear 9 gram servos
- Propeller : 7x5 APC

Materials :
1. 5mm & 10mm Depron/ Polyfoam
2. 3mm Plywood
4. 0.3mm Mica Plastic
5. hot glue + CA glue + UHU glue
6. white packing tape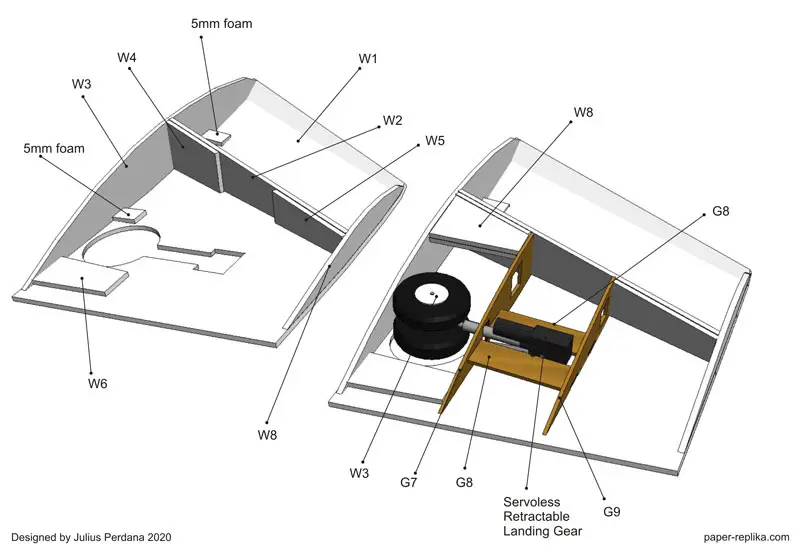 Open the PDF file with Adobe Acrobat Reader (recommended software)
PDF security password : none


RC Airliner Boeing 737-300 Part 2 plans
Build Video Tutorial on Youtube Part 2