Page 1 of 2

Finally after about a week focusing on part 3 patterns, it's finally finished and released. The template will have the same versions as previously, colored, blank, and weathered blank template and also a rough setup of PDO file for Pepakura Designer. The detail on Iron Man mark VII leg actually is not too detail compared to War Machine one, but the shape is mainly curve that was quite hard to model to become a paper model. The joints are still quite similar to War Machine ones, but I make the hip joints bigger and more complicated on the knee joints. But overall it's not too hard to build, all parts are quite modular and easy to identified. Assembly instruction images  are for the hip and right leg only, the left leg parts are with the same parts number only they were mirrored.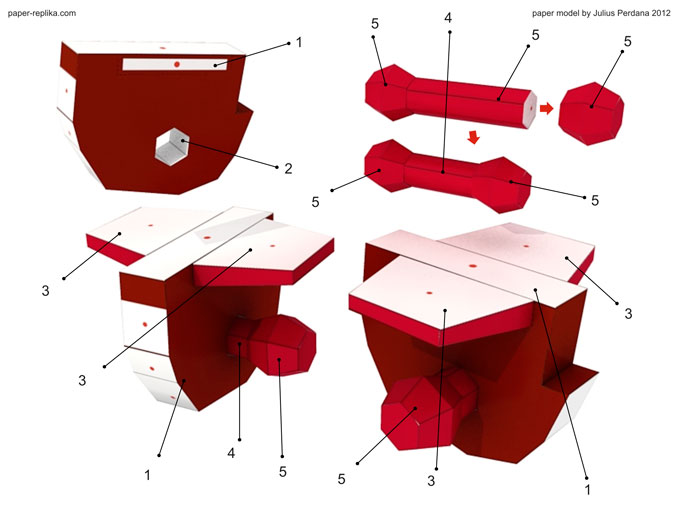 Assembly all the hip parts. Part 2 must be in place to strengthen the joints. Make sure all fold line are well scored for easier folding, especially part 5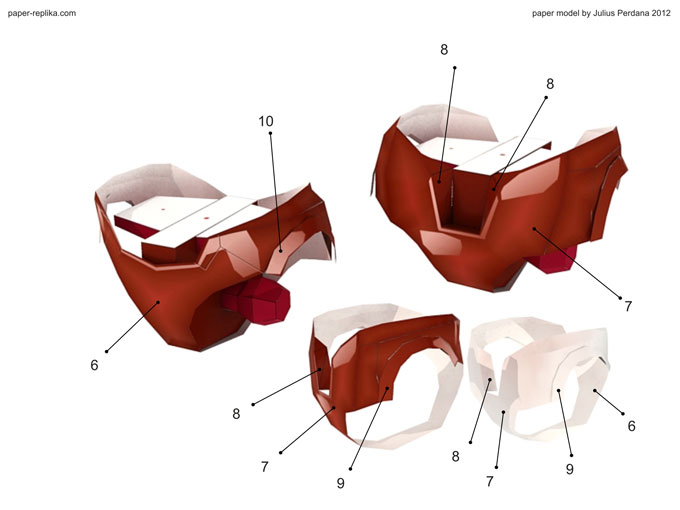 Continue covering the constructions of the hip with part 6 and 7. Complete them with attaching 8 on and 9 and 10 (arc shape parts).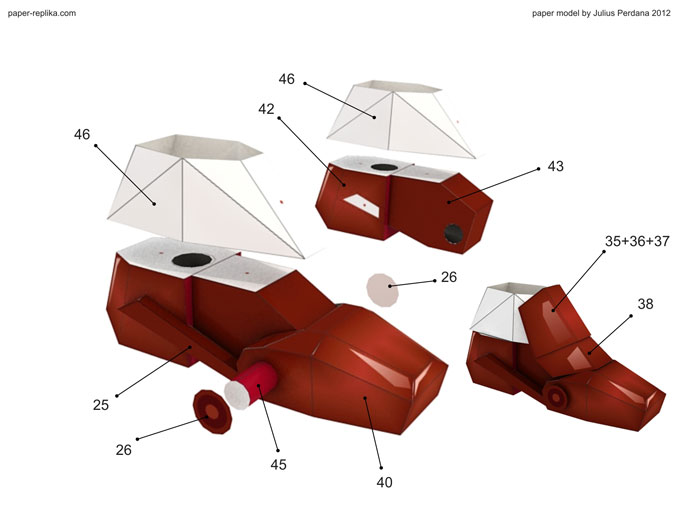 Assembly the foot and ankle. Make sure you have part 46,43 and 42 with holes. Strengthen the shaft (part 45) with rolled paper inside it or a toothpick.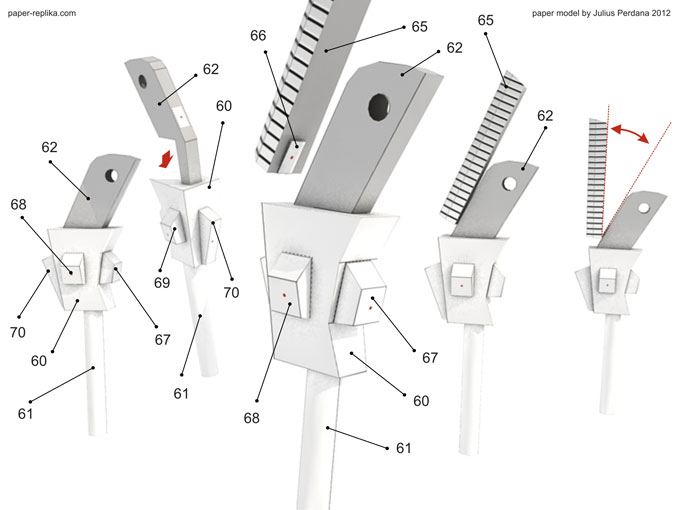 Assembly bones for lower left. Arrange and attach part 65 in a way so it can sway on red arrow directions. Part 65 has a hinge which is part 66.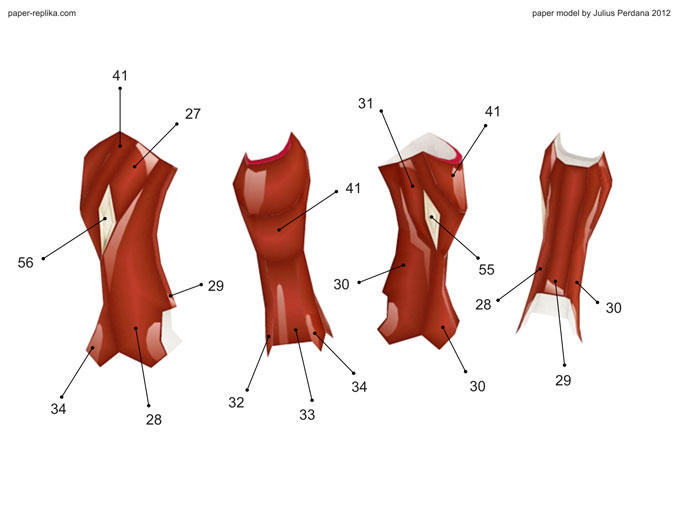 Assembly the lower leg outer skin, be advised part 56 and 55 are valley folded. Shape all parts first before assembly them with glue to have curvy shapes.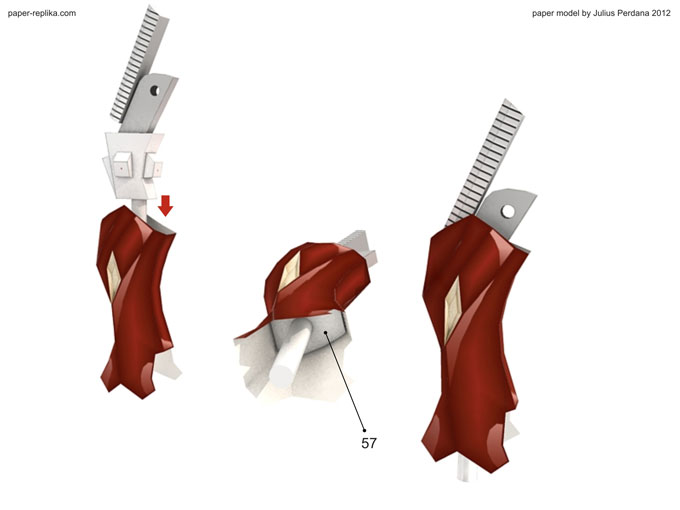 Combine lower leg bone and outer skin. Place former (part 57) inside outer skin first before inserting its bone.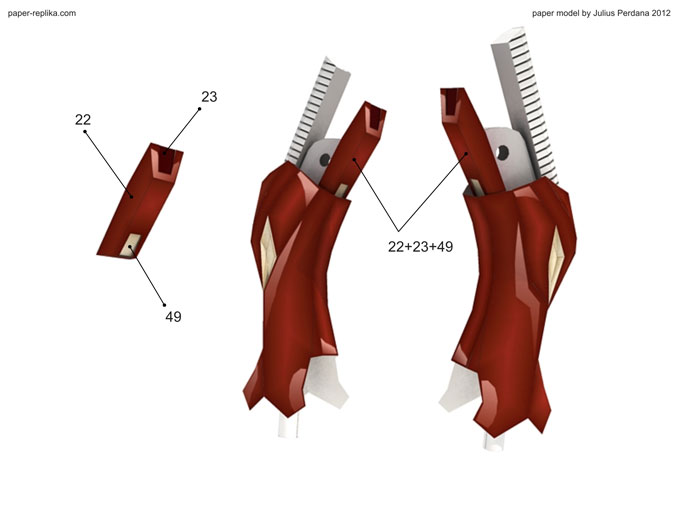 Attach the knee protector in place.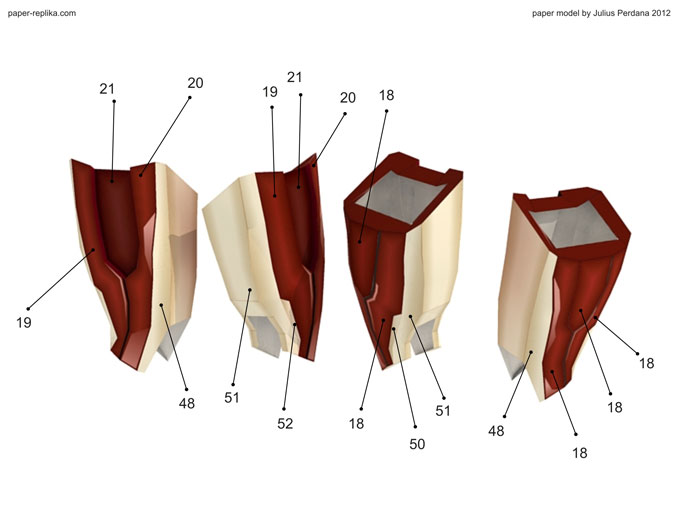 Assembly the thigh parts. Part 21 is valley folded.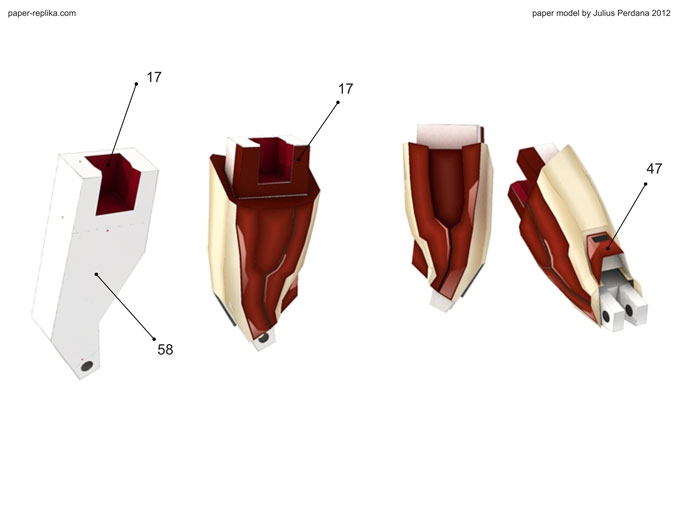 Combine thigh parts with upper leg bone (part 17 and 58). Then cover upper part of the joint shell with part 16. Then attach the detail part 47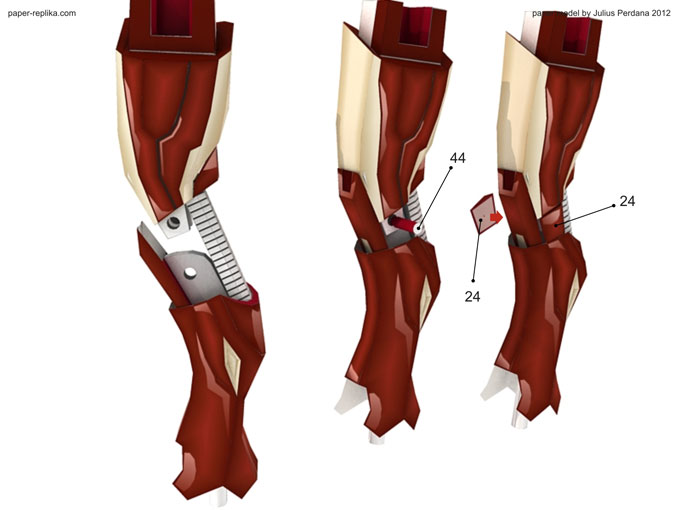 combine upper and lower leg with inserting hinge shaft (part 44). Strengthen it at your will. Cover the shaft holes with part 24s.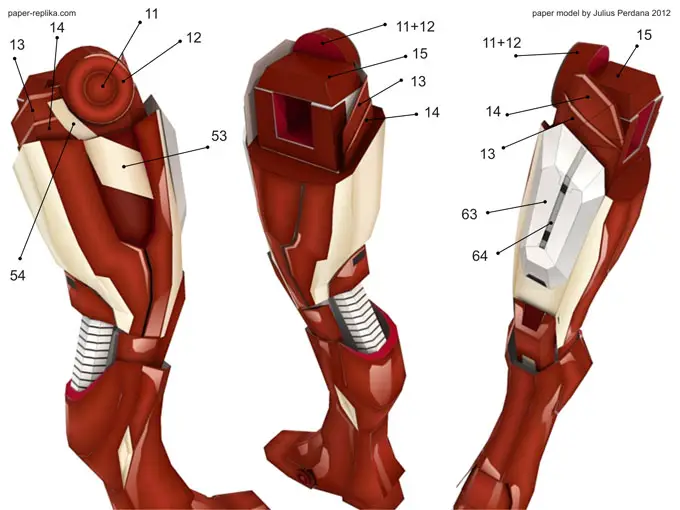 Complete all the leg parts then attach both legs to the hip.