Page 1 of 2

This template was submitted by Paper Replika Friend (PRF) Jung Jin Suk from Korea. He created this Meridiana Fly A320 template by using A320 master template which I released about 2 weeks ago. I touched up a bit so the file can be reduced in file size. Meridiana Fly is an Italian airlines which operated in Peretola Airport, Florence. It has been using Airbus A320 since 2004 with 17 planes. There are many version of Meridiana Fly livery on this A320, Jung apparently created the simplest one, which doesn't have logo on its vertical stabilizer. After releasing this post I will update the AR.Drone 2.0 contestants model that have been delayed for sometime. Also I have another recolored version of A320 again from other PRF. Many have request to me to make another commercial aircraft beside Airbus, so the next would be Boeing 737 series.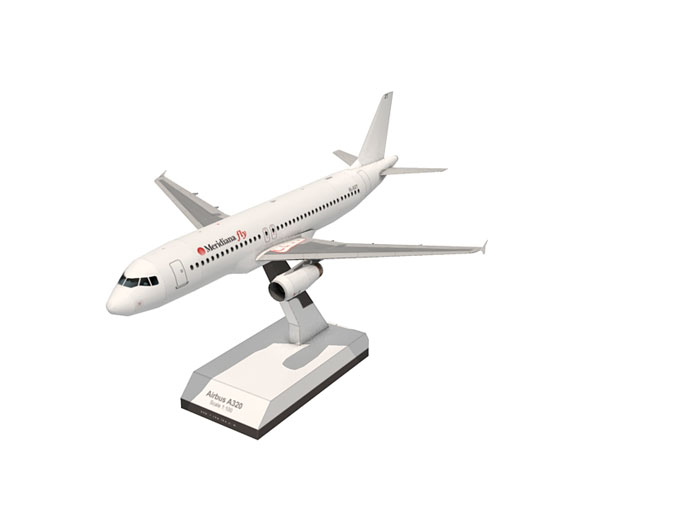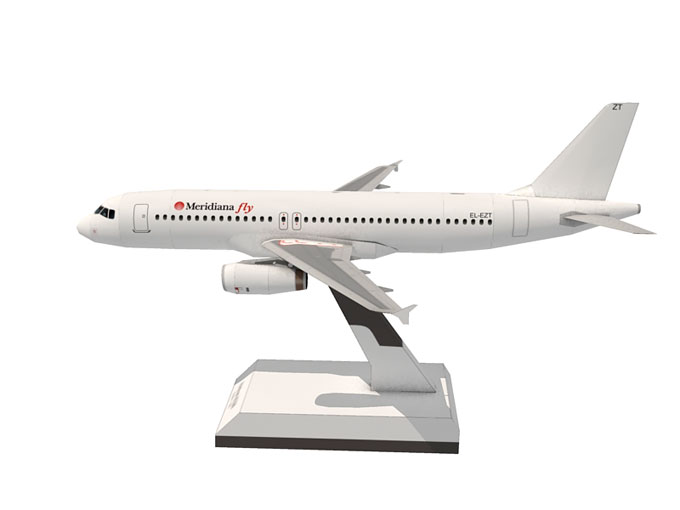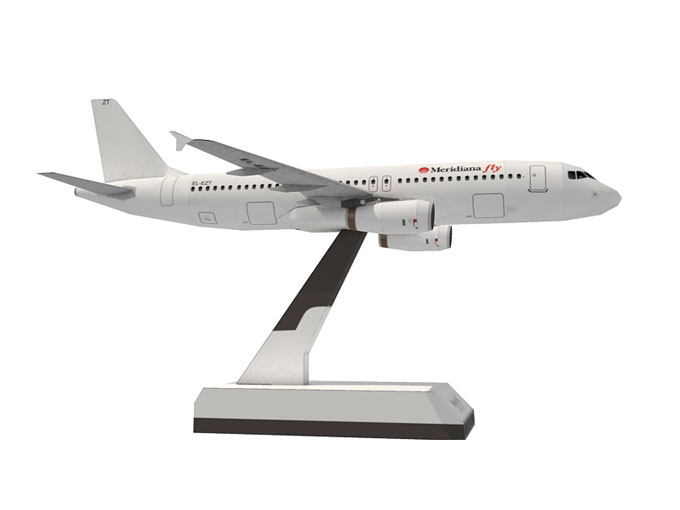 ASSEMBLY INSTRUCTIONS :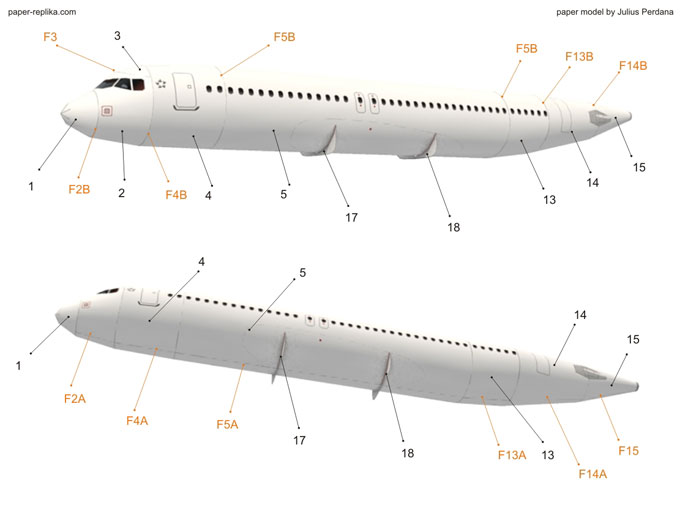 This paper model kit use inner glue tabs, part numbers that are colored in orange are inner glue tabs. Parts 17 and 18 each comes with 2 identical parts, combine them first before attaching to the bottom fuselage. parts 17 and 18 they should have glue tabs, the image above is 3d rendered and the glue tabs are not visible, the real one have it.