Page 1 of 2

This template was submitted by Berke Babaoğlu from Turkey, he sent me many templates of Airbus A320 to be published on paper-replika.com. This is the one of them, I plan to post the rest on the future updates. EgyptAir is a state owned airlines, 100% owned by The Egyptian government. Berke recolored this Airbus A320 template still with old livery (2008). Until this model is released Egypt is still in a turmoil, I hope they will have peace soon.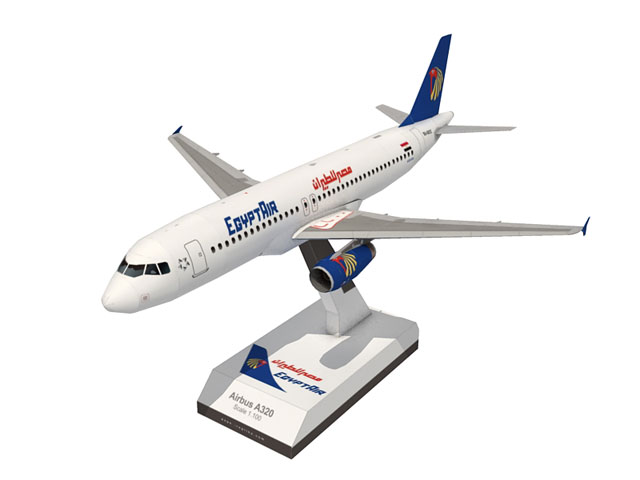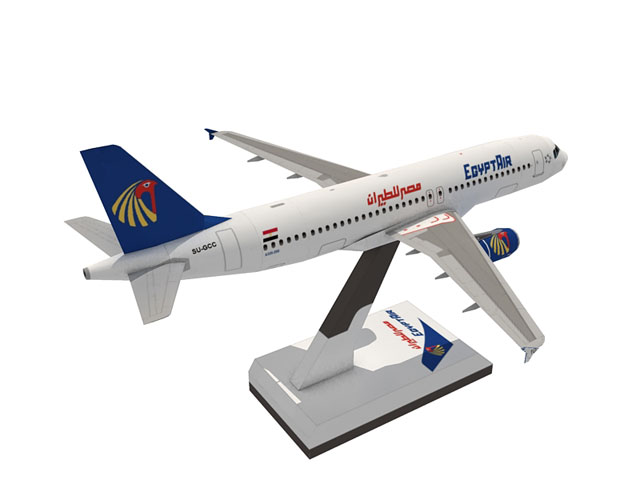 ASSEMBLY INSTRUCTIONS :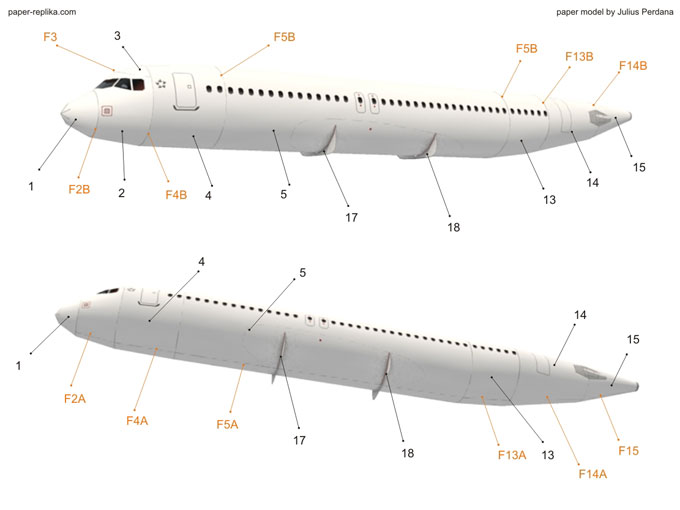 This paper model kit use inner glue tabs, part numbers that are colored in orange are inner glue tabs. Parts 17 and 18 each comes with 2 identical parts, combine them first before attaching to the bottom fuselage. parts 17 and 18 they should have glue tabs, the image above is 3d rendered and the glue tabs are not visible, the real one have it.