Page 1 of 2

A couple weeks ago I read on the internet about Australian conservation people were looking for the trace of the known extinct animal, Thylacine. They had report that this Tasmanian tiger is spotted and alive somewhere. I think it will be a very good thing to the animal conservation and science if it found alive. There are many animals that are already extinct. They were look cute and some are iconic so I start making an extinct animal series, start with this Dodo bird. Dodo bird were found on an island of Mauritius, and it declared extinct since 17th century.
Dodo bird were extinct because of human interference on that island, some say because of hunting by the sailors and by their dog eating all Dodo's eggs. The template is quite simple, only has 1 sheet of patterns. Real Dodo's color was originally brown and grey, this colorful patterns is only for fun.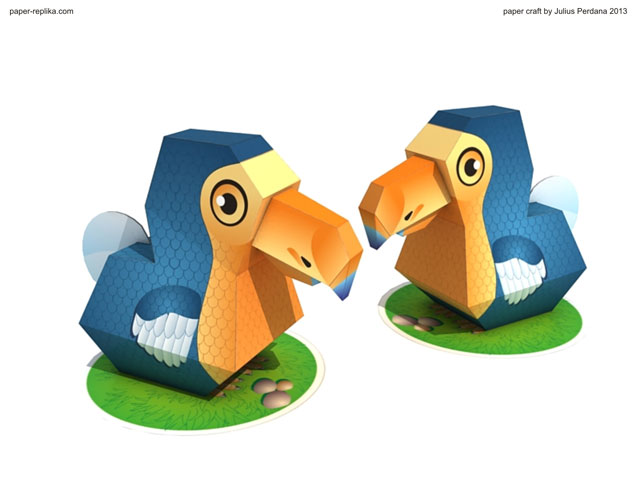 Assembly the parts in sequence : first cut the circle base (part 1) and then assembly the bird body (part 2). Attach the lower beak first and then put the upper beak. Finally put its round shape tail.