Page 1 of 4

This DIY Beaver model RC plane was built solely as a test bed for a brushless motor, esc and prop that sponsored by T-motor. This model is also an experiment to build an RC plane using 2 different materials together, which are 3D printed parts and depron foam or foam board. I am still learning to make 3D model parts for RC model plane and the result is far from what I aimed to be. It's just basically 3D printing parts without any optimization for flying model. I finally found out that Blender is not a good choice to make 3D model for 3D printed flying model, so the result is jaggy and not smooth enough and also not optimized. And with so many parts to be printed and each with unique setup, make it more complicated, no wonder they sell the 3D printed kits so expensive, because there are so much work to do to prepare it. Nevertheless the result is stunning, despite not so good quality build but the end product is so beautiful in the air and on land.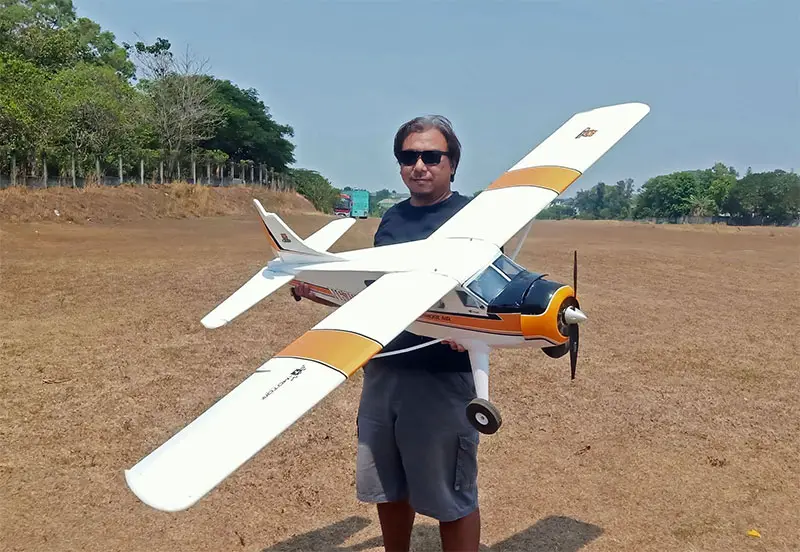 The wingspan is about 2000mm or about 79 inch, the flying weight with wheel is 3000 gram, that's already include 375 gram of counter weight ballast using plastic of water as a ballast. The float itself weight about 600 gram so the total weight with float is 3600 gram. I also plan to make the plans for all foam material, that I will working on it after this build video is published with 3D printed and foam plans also released.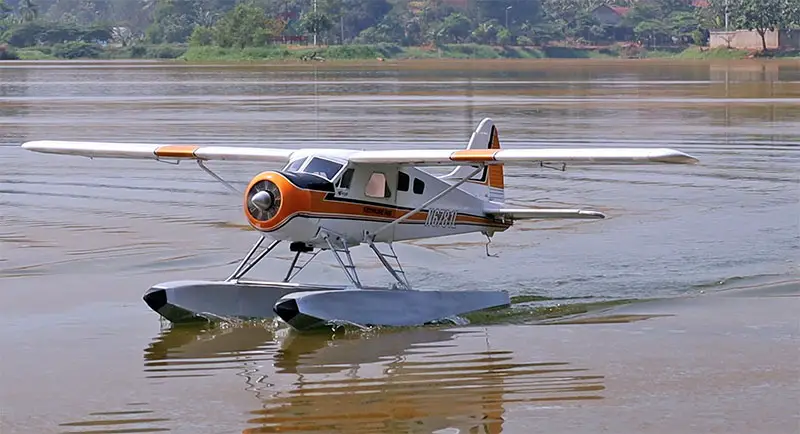 When I found out T-motor wanted to send their product my mind straight thinking to make a seaplane, but I never succeed making RC plane with floats, and then I try to ask Chat GPT and open AI chat program. And the answer is mind blowing, it's very useful and working on real life.    
Specs with wheel :
1. Wingspan 2000mm / 79 inch
2. Flying weight : 3000 grams/ 105.8 oz
3. Wing loading : 59.9 gram/dm2 - 19.6 oz/sq.ft.
4. Wing cube loading : 8.5 (Between trainer & aerobatic)
5. Wing Area : 50.05 dm2 / 776 sq.in.
6. CG : 6 cm / 2.36 inch from Leading Edge
Specs with floats :
1. Wingspan 2000mm / 79 inch
2. Flying weight : 3600 grams/ 127 oz
3. Wing loading : 71.9 gram/dm2 - 23.6 oz/sq.ft.
4. Wing cube loading : 10.2 (Aerobatic)
5. Wing Area : 50.05 dm2 / 776 sq.in.
6. CG : 6 cm / 2.36 inch from Leading Edge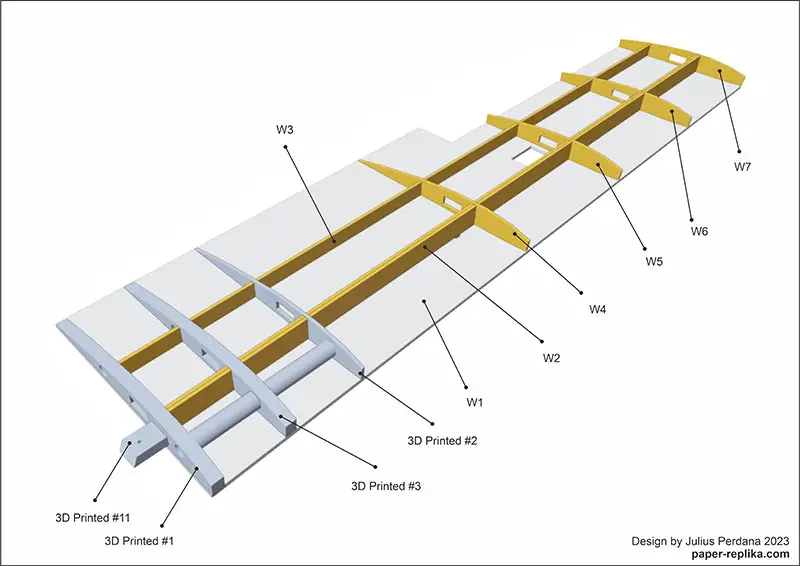 Electronics for test 
- T-Motor AT3520 Long Shaft (43 size motor)
- Prop 13x5.5 (2 blades)
- 75A ESC  
- Battery Lipo 4S 2200mah 
- 4 x 9 gram servos (micro servo) + 2 for float version
Transmitter
- Jumper T16 + BetaFPV Express LRS TX module
- 10 ch BetaFPV Express LRS RX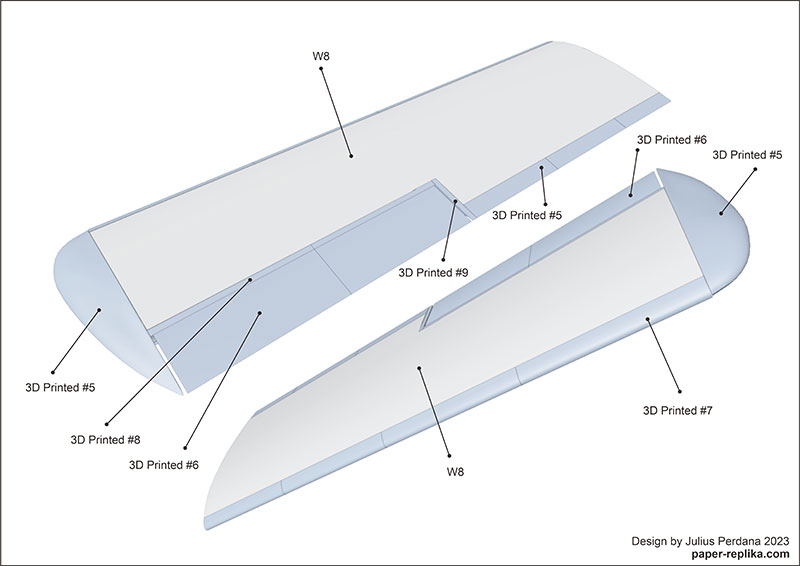 Materials :
1. 5mm  Foamboard/ Depron/ Polyfoam 
2. 10mm Carbon Tube/ Bamboo/ Wood Dowel 1 meter 
3. 0.3mm Mica Plastic
4. hot glue, UHU glue, CA glue, PVA glue
5. Packing tapes
6. 3D Printed parts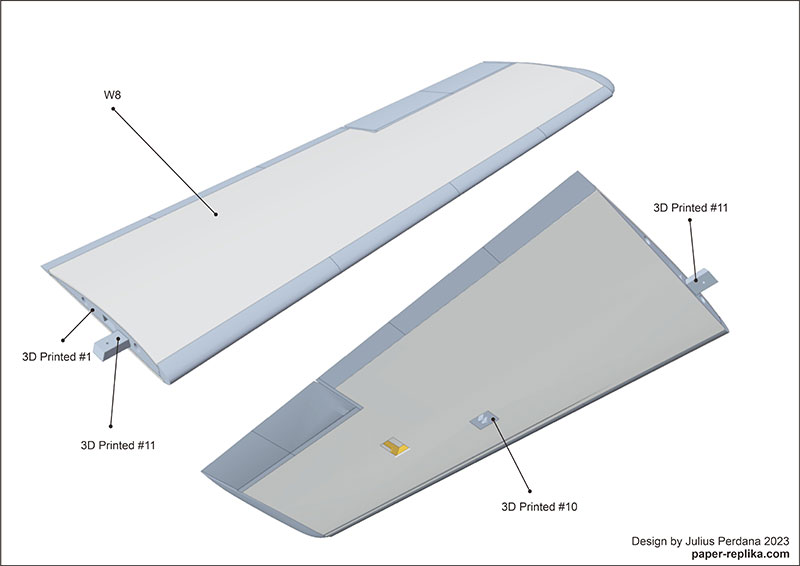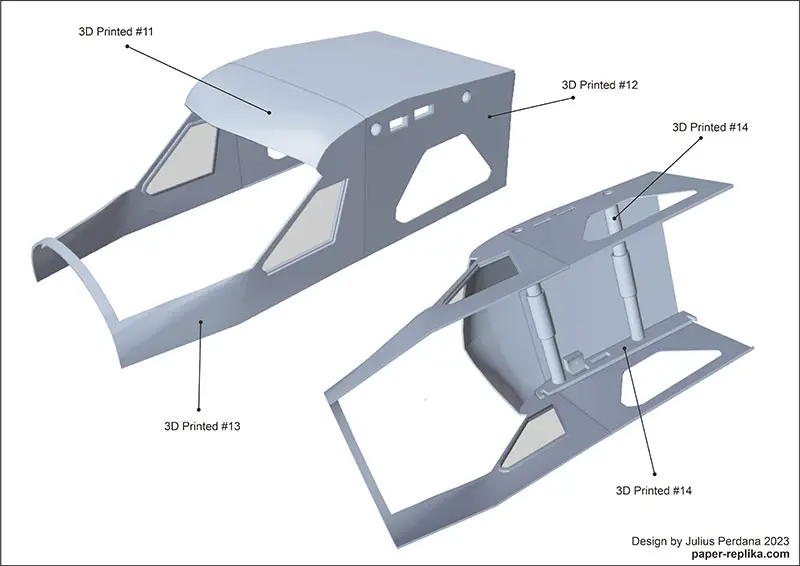 DHC-2 Beaver with floats plans (A4)
DHC-2 Beaver with floats plans (A0)
DHC-2 Beaver Kenmore Air Decal (A3)
3D Printed STL Files
Build video on Youtube