Page 1 of 2

Due to the large demand for the model of the Thousand Sunny then finally I made it. As the Going Merry, this Thousand Sunny paper model will be divided into 3 parts. This model is slightly larger than the Going Merry with different scales. Because if I use the same scale as the Going Merry, the Thousand Sunny will be very large in size. Which will result in a lot of parts that would be difficult to put in A4 size paper. This ship model is still using construction frames inside the hull.  I hope I can finish all parts in 2012, but I doubt it because less than a week from now it will be Christmas. Merry Christmas everyone, happy holiday and may the force always be with us all , cheers.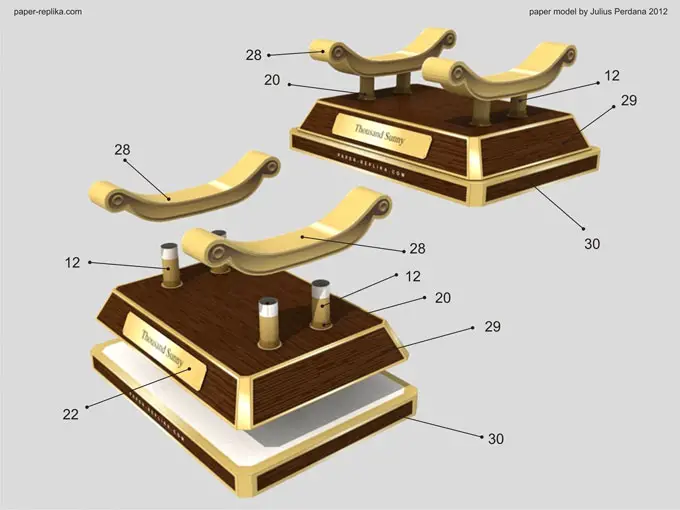 Assembly the display stand by combining 4 main parts : Bottom base (30), Upper base (22), suspender columns (12+20) and horisontal suspenders (28). Make holes on part 22 and parts 28 than insert with part 12.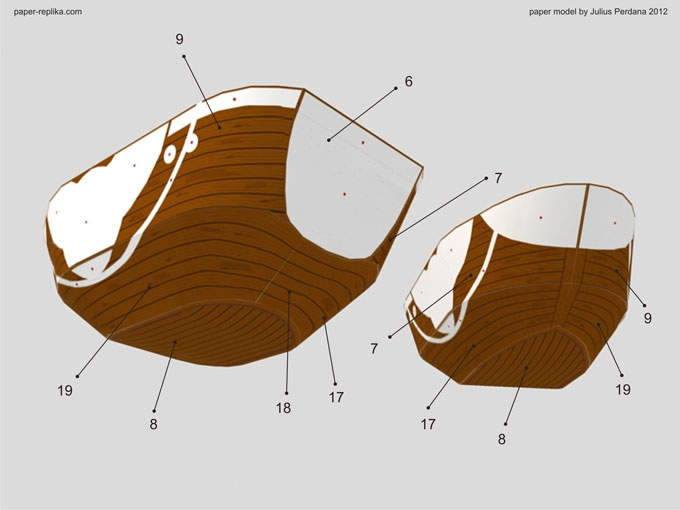 Assembly the main part of the hull.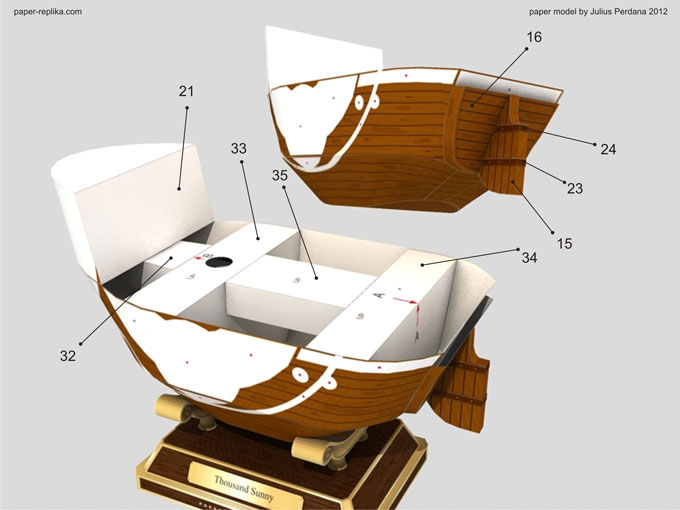 Insert construction formers inside the hull (32,33,34 and 35).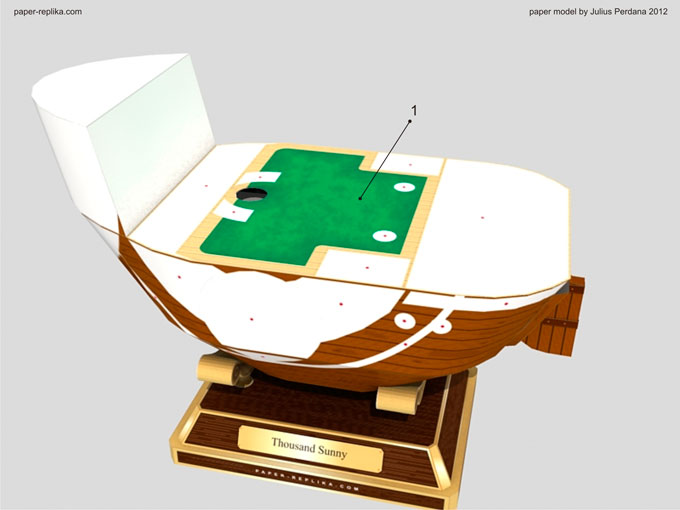 Then cover it with part 1