Page 1 of 2

This aircraft paper model template was submitted by Miguel Quilab. This is his second work which shared on Paper Replika, this time he recolor A320 with Cebu Pacific, another jetliner from Philippine. He said he made this template soon after he submitted the PAL template, but only now he has time to assembly the model. As seen on the photos below the engine on this A320 is different from master template so he use engine part from A330 TAM. Like his previous photos on PAL modelm Cebu model also equipped with landing gears and custom stand base, only this time he shares the landing gears and his custom stand base template with us. This landing gears kit is compatible for all A320 series from Paper Replika. There is no instructions on how to attach the landing gears kit on to the A320 model, you must figure it out yourself by looking at the photos below.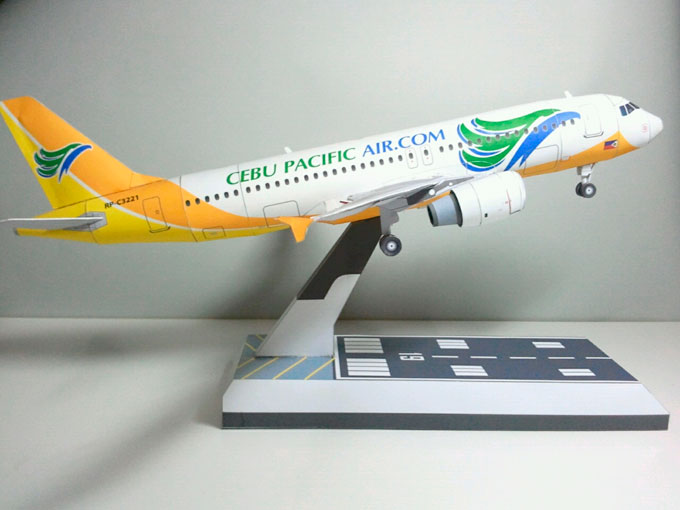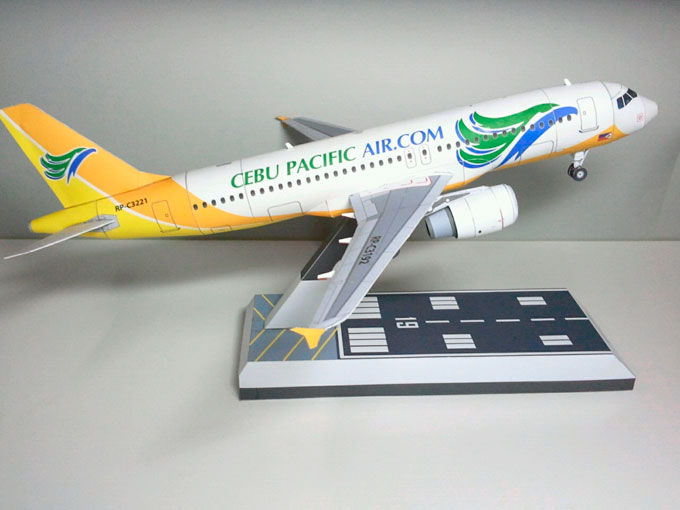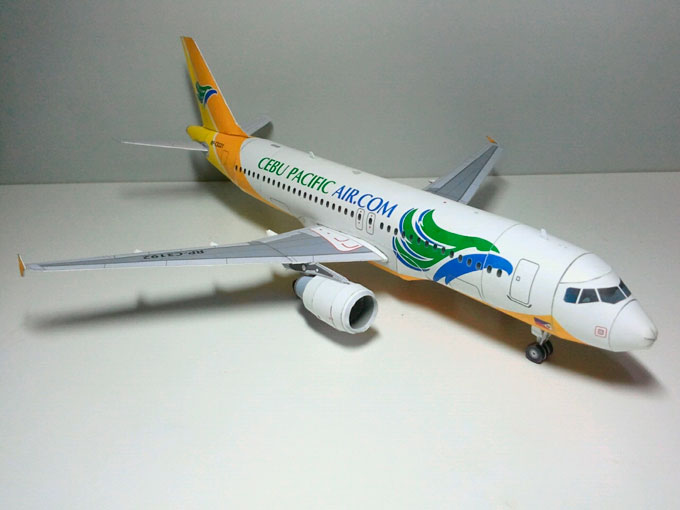 ASSEMBLY INSTRUCTIONS :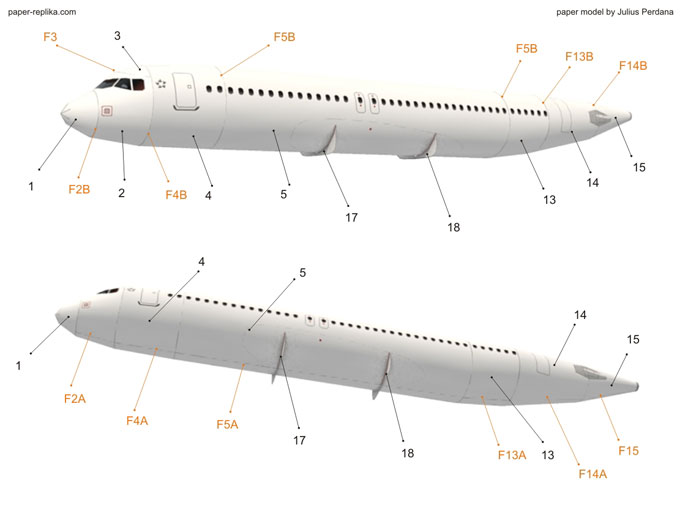 This paper model kit use inner glue tabs, part numbers that are colored in orange are inner glue tabs. Parts 17 and 18 each comes with 2 identical parts, combine them first before attaching to the bottom fuselage. parts 17 and 18 they should have glue tabs, the image above is 3d rendered and the glue tabs are not visible, the real one have it.