Page 1 of 2

This model was submitted by Kim Hyeon Gon (ZION), he is a South Korean junior/middle high school student. He recolor the original Paper Replika's Airbus A320 template with Asiana Airlines livery. When this model received by me he already in progress on building this aircraft model as you can see on a photo below, it looks very nice and the livery color is beautiful, I like it. The template sent by ZION is actually relatively big in size, it's 28 Mb! He created it in Adobe Photoshop, so I edit the template again in Corel Draw and re-use the existing vector images.to reduce the file size. My effort resulted with a final 1,18 Mb size template in PDF. Asiana Airlines is the second major airlines beside Korean Air, it has domestic and international flight as well. It has 11 A320 planes in the fleet.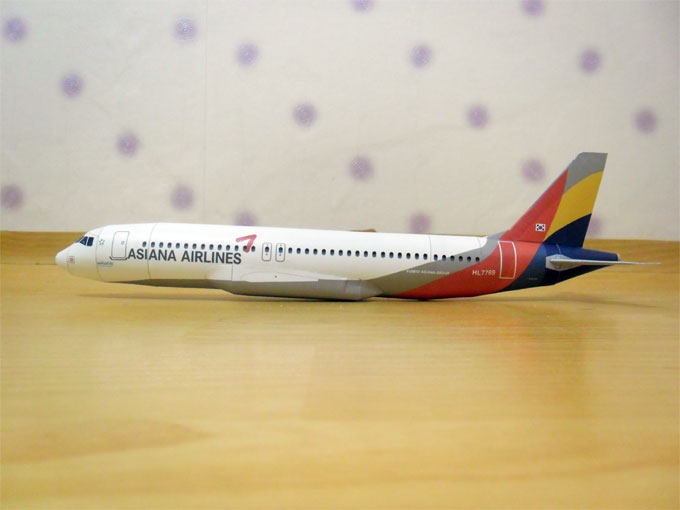 ASSEMBLY INSTRUCTIONS :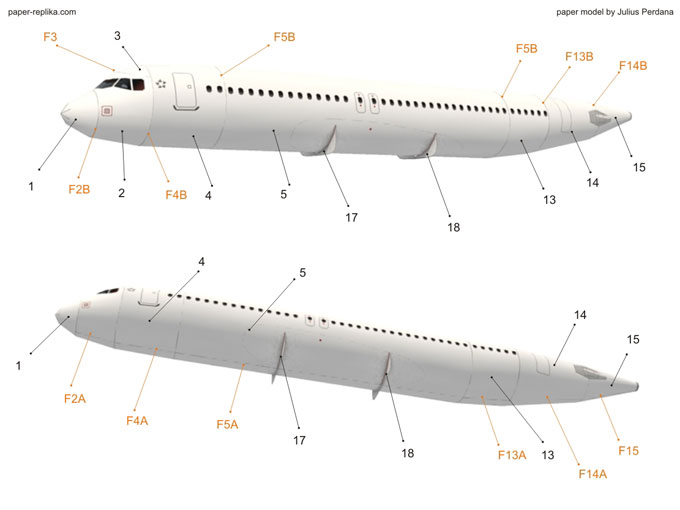 This paper model kit use inner glue tabs, part numbers that are colored in orange are inner glue tabs. Parts 17 and 18 each comes with 2 identical parts, combine them first before attaching to the bottom fuselage. parts 17 and 18 they should have glue tabs, the image above is 3d rendered and the glue tabs are not visible, the real one have it.