Page 1 of 2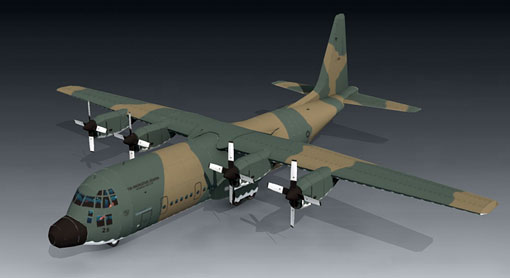 The Lockheed L-100 Hercules was the Lockheed Corporation's less successful civilian variant of the prolific C-130 military transport aircraft. Its first flight occurred in 1964 with certification the following year. Slow sales led to the development two new versions, the L-100-20 and L-100-30, both of which were larger and more economical than the original model. Total deliveries only amounted to 114, with production ending in 1992. An L-100J variant of the updated C-130J was cancelled in 2000.

In August 2006 a total of 39 Lockheed L-100 Hercules aircraft remain in airline service. Major operators include: Libyan Arab Air Cargo, Safair and Transafrik. Some 11 other airlines also still operate smaller numbers of the type.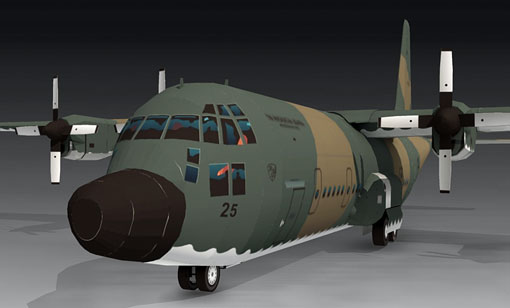 On May 20, 2009, a TNI-AU Hercules L-100-30, Model 382G-57C, A-1325, c/n 4917, carrying soldiers and their families crashed into homes and erupted in flames on Wednesday, killing at least 98 people. The burning wreckage of the Hercules was scattered in a rice paddy near Magetan, East Java, about 160 kilometres east of Yogyakarta. The plane was carrying more than 100 passengers and crew including soldiers and their families, among them children.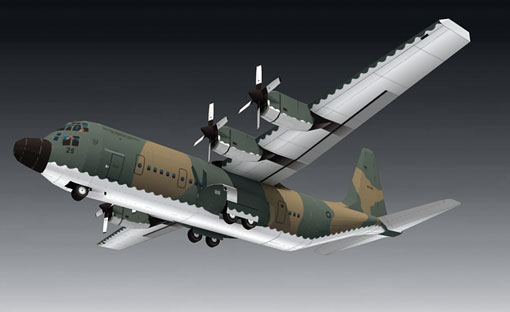 It was flying from Jakarta to the eastern province of Papua via Magetan. Airframe was delivered April 1982, equipped with doors, and sold to the Indonesian government, registered PK-PLS, April 1982. Leased to Pelita by August 1982. To Merpati Nusantara as PK-MLS, November 1986. Modified for passengers with windows from Boeing 727 by IPTN, Indonesia by October 1992. Stored in 1996. Sold to TNI-AU as A-1325, late 1995. With 31 Squadron as of April 2001. [Wikipedia]
This model is designed to honor our fallen airmen. We always proud of you.. always. May you all rest in peace.
Swa Bhuana Paksa (Wings of the Motherland)
Terus Mengudara TNI Angkatan Udara, walaupun kekurangan sarana dan prasarana, kau tidak pernah mengeluh... kami selalu bangga kepadamu...