Hi all, it;s been more than a month I had not update any new Paper Replika original model. Now I am back again to make more cool paper model template, let's start with this thing. Do you know on this July Paper Replika will had 4th years online? Yes Paper Replika will has its anniversary on July 17th. This year we got a sponsor to held a paper model recolor contest. Our sponsor is Parrot with its latest cool RC quadcopter toy, AR Drone 2.0. This quadcopter is very awesome. it has 2 built-in camera on front and on the bottom. It can be controlled with I-pad, I-phone and Android devices (smartphone, tablet, etc). The coolest thing is the patented "Absolute Control" mode, to make it easier to control, even my six years old daughter can control it! It can record your flight via Wifi to your smartphone or to USB flashdisk.
Recolor and build this 1:2 AR Drone 2.0 paper model and "Win The Real AR Drone 2.0" , we also have 3 Paper Replika T-shirts for the top three contestant. The prizes will send to your place, we will handle the delivery cost.

General Rules :
1. Contest starts : July 4th 2012
2. Contest ends : July  18th 2012 (00:00 GMT +7)
3. Contest is about : recolor + build
4. Everyone can join (International)
5. Winners will be judged by Paper Replika
6. 3 Top templates and photos will be shared on Paper-replika.com


Contest Rules :
1. Recolor ONLY page 1 ,2 and 10 (the display base)
2. Send 2 best photos (with outdoor and interior hull), recolor templates (page 1,2 and 10) (in JPG or PDF) to This email address is being protected from spambots. You need JavaScript enabled to view it. with Subject "AR Drone 2.0 Paper model contest" with your name/nickname
3. Tweet the link of this contest by mentioning, @paper_replika - @ardrone - @parrot and share on your Facebook, screenshot and send it within your email.
4. This contest will judged upon photo and template so make good and clear photos.
5. Photo enhancement is allowed.
6. You can submit more than one design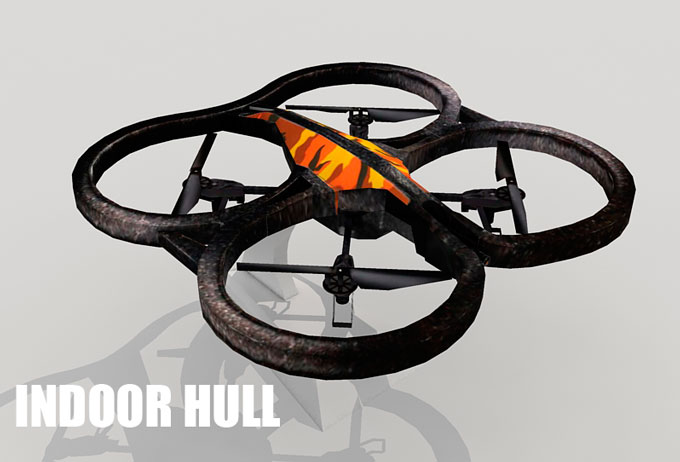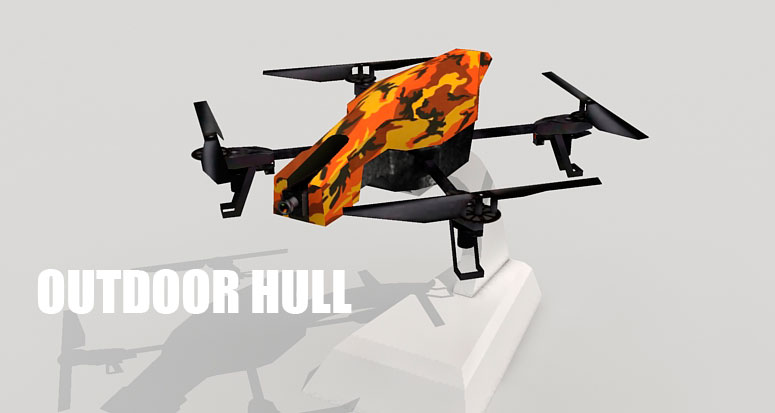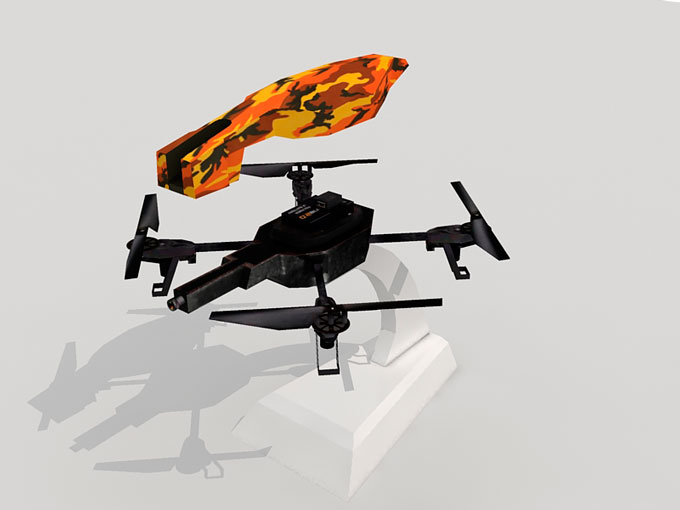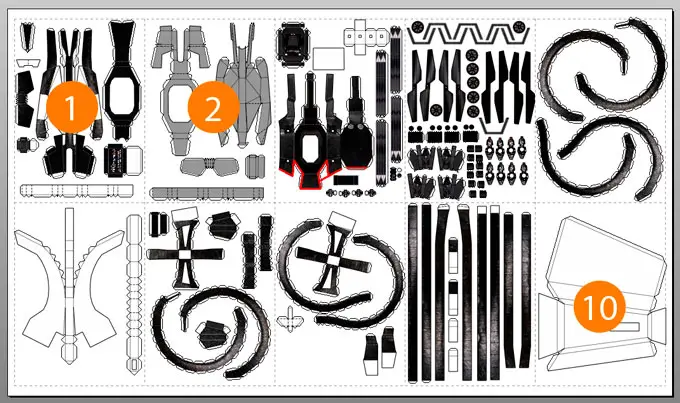 Template details :
1. In A4 paper size
2. Recolor templates (page 1,2 and 10) in JPG or PDF
3. Supplied files : 
- PDO file for template printing and assembly instructions, open and print it with Pepakura Viewer
- Vector image file (CDR and AI)
- Bitmap image files (JPG)

Prizes :
1. First place : AR Drone 2.0 and PR Tshirt
2. Second place : PR Tshirt
3. Third place : also PR Tshirt
Have fun guys!
{youtube}nkKXKfB0bDI{/youtube}
You must agree on Document License agreement page first, choose agree on the radio button then you will proceed
Download

Extract RAR format with WinRar or other extractor


Win A Real AR Drone 2.0 - Paper Model Contest files