Old Television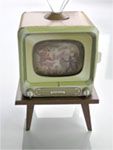 Download Old Television
{googleAds}<script type="text/javascript"><!--
google_ad_client = "pub-4564746141429405";
/* 468x60, created 5/13/10 */
google_ad_slot = "8427987472";
google_ad_width = 468;
google_ad_height = 60;
//-->
</script>
<script type="text/javascript"
src="http://pagead2.googlesyndication.com/pagead/show_ads.js">
</script>{/googleAds}
More articles :
» Densus 88 Casual (Build)
» US Navy SEAL Team Six Papercraft
» Unfolding 3D Model in Pepakura Designer Tutorial
» Nobel Prize Medal
» T-90 Main Battle Tank
» The Golden Compass Papercraft
» Tukul Arwana - Comedian Paper Craft
» de Havilland Vampire
» XAB-1 Beta 1 Nuclear Powered Bomber
» Renault Kerax 400 8x4 Paper Model
Julius Perdana [a.k.a Julescrafter] is a self-taught graphic designer and 3D modeler of architectural animation. Despite a background in architecture, he began his career as a graphic designer for a printing company in 2001. Having co-founded two small graphic design companies he now fully works as a papercraft artist and an online publisher. Paper modeling is his hobby since he was a kid back in 1992.
JoomlArt.com
.
Joomla!
is Free Software released under the
GNU/GPL License.